Friends is an evergreen show by NBC that aired in 1994 to 2004. But, it is still talked about and watch all around the world by millions. This show starring Jennifer Aniston, Courteney Cox, Lisa Kudrow, Matt LeBlanc, Matthew Perry and David Schwimmer live in an apartment in New York and are getting through with life in the most hilarious way. It became one of the most popular shows of all time. And no matter what your problem, Friends just might have a solution for it. Here are a few lessons that Friends taught us-
1. Don't give up on love yet, because everybody has a lobster.


Image Source
2. Always read break-up and make-up letter. Even though they are 18 pages front and back!!


Image Source
3. You do not give up on relationship after a fight.


Image Source
4. Nap partners are as hard to find as life partners. If you do find one, never let them go.


Image Source
5. 'How you doin?' is a life saver.

Image Source
6. Never hang up on the pizza guy.


Image Source 
7. Never tell a child that he was adopted.


Image Source
8. Your last name is your family name.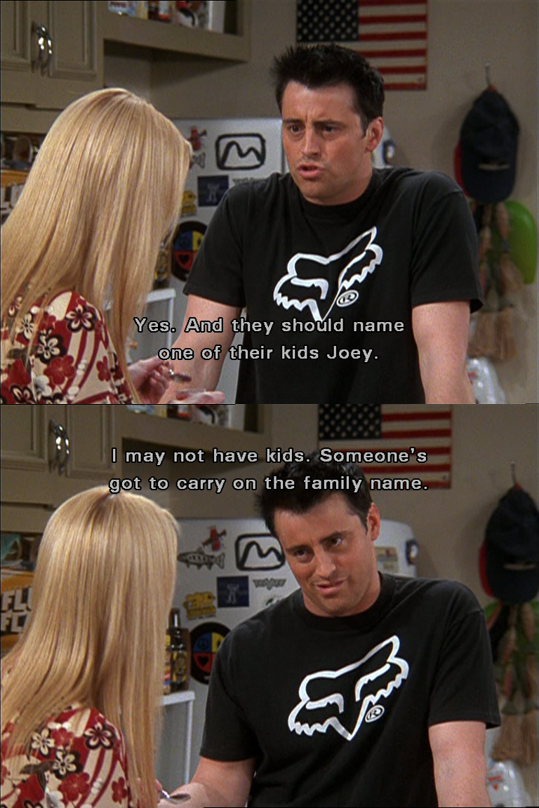 Image Source
9. Janice's Day of Fun works great if you wish to get to know someone.


Image Source
10. If you are stung by a jelly fish, pee on it.


Image Source
11. Now we know where all the ex-boyfriends went away. Yemen!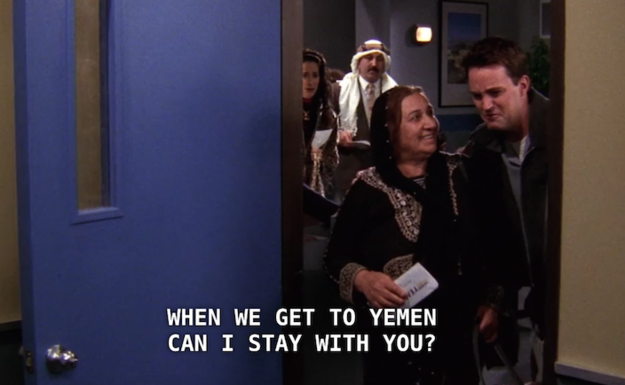 Image Source 
12. Also, it is not that common, it doesn't happen to every guy and IT. IS. A. BIG. DEAL.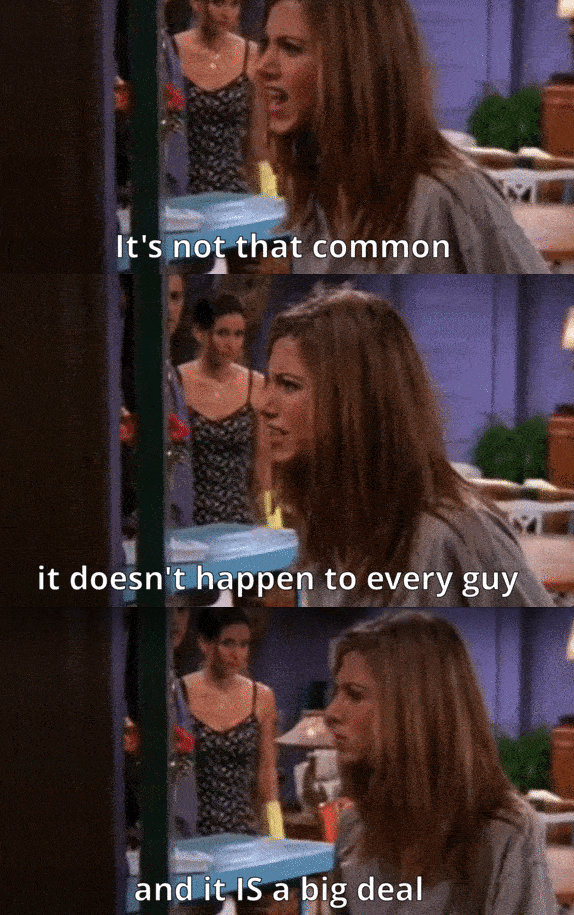 Image Source
13. You need a Europe story.


Image Source
14. Never put your head in a turkey.


Image Source 
15. 'We were on a break' does not make a good excuse.


Image Source